Accounts, as the name suggests, is where money is debited and credited. When opening a trade, you need to specify the Account from which money will be debited. When closing a trade, you need to specify an Account where money will be credited. You can also add any transactions to an Account from the 'Accounts' window.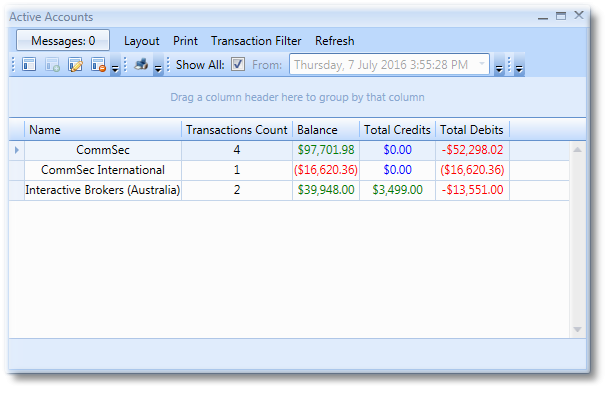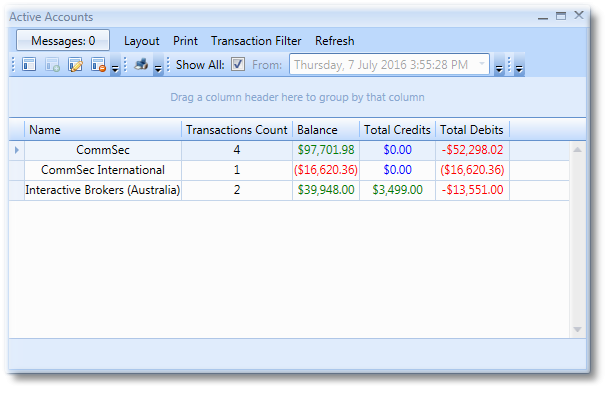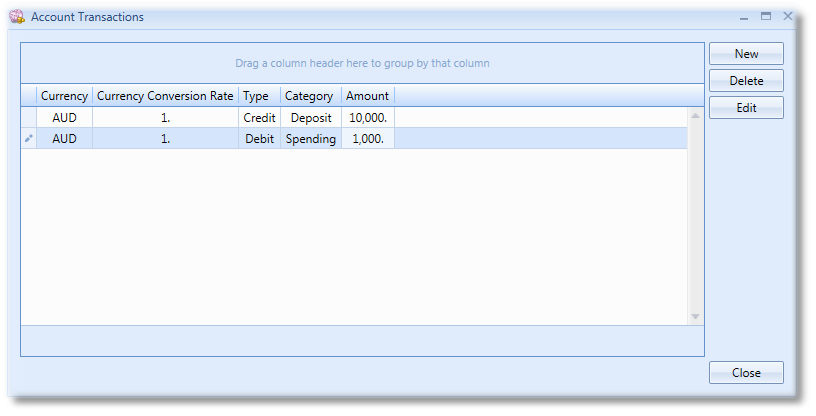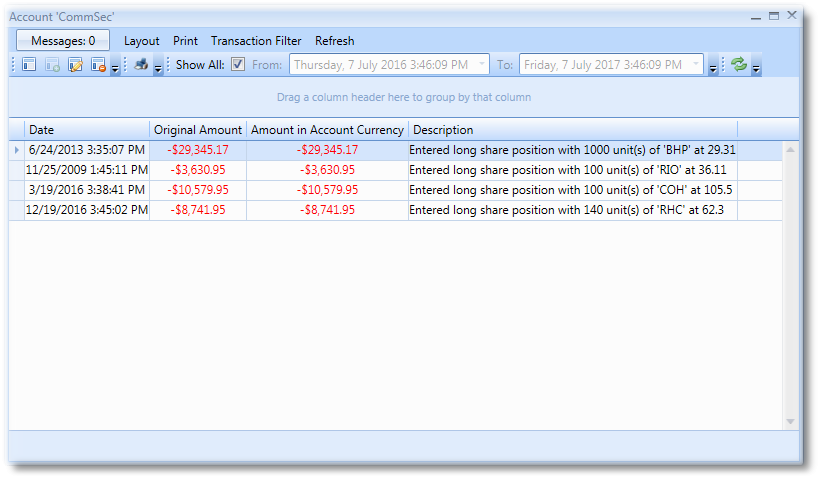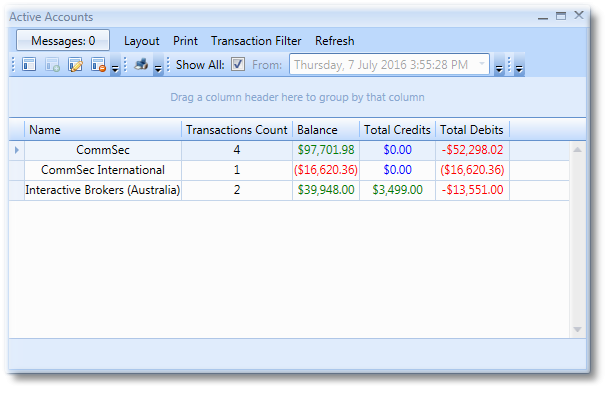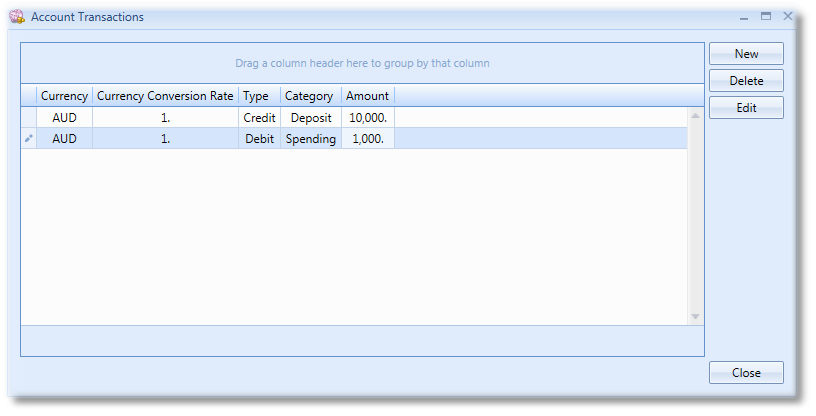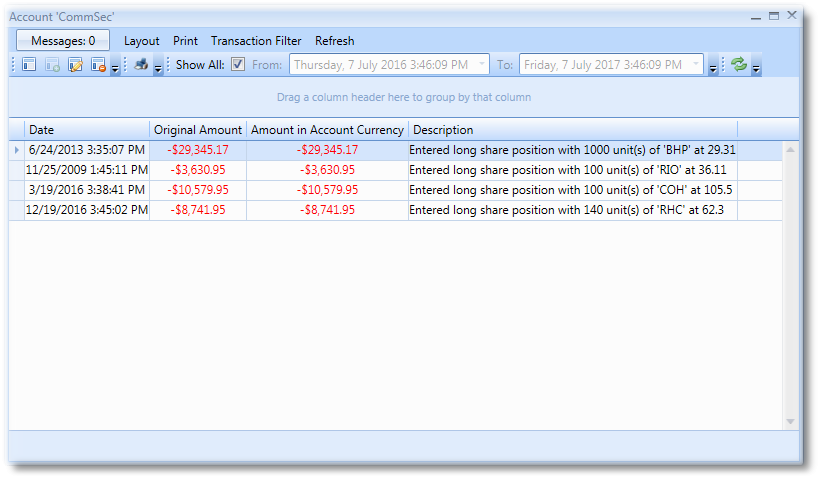 A Watch List is a collection of securities such as stocks, futures, currency pairs, mutual funds, ETFs or options. Watch Lists let you track securities you are interested and filter trades by whether they appear in the Watch List or not. Want to know how your portfolio is doing in the mining sector? Simply create a Watch List of mining stocks and use it to filter trades in the summary view. It's that easy.
Each Watch List offers many different 'views' of your data to give you more perspective. Watch lists have a standard 'Prices' view where you can see the current prices for the securities in which you are interested in. Also, depending on the view, they also have a 'Fundamentals' view where you can get a quick look at some basic valuation information such as P/E Ratio, 52-Week High, and Forward Dividend Yield, among many others.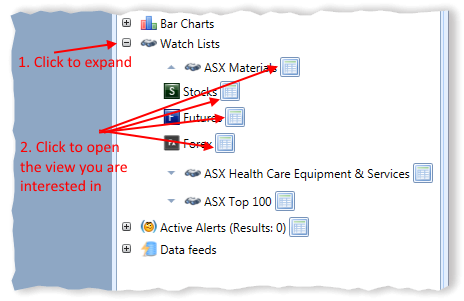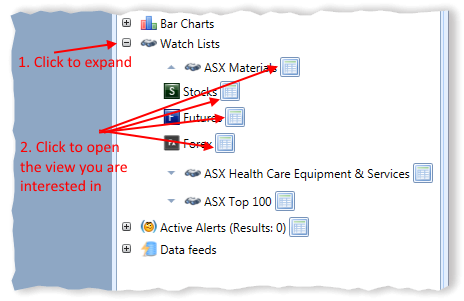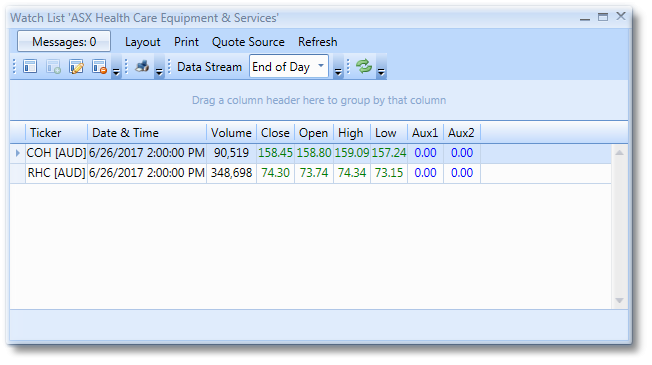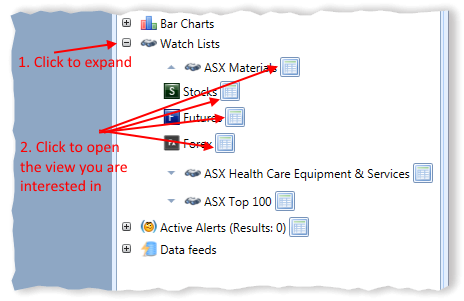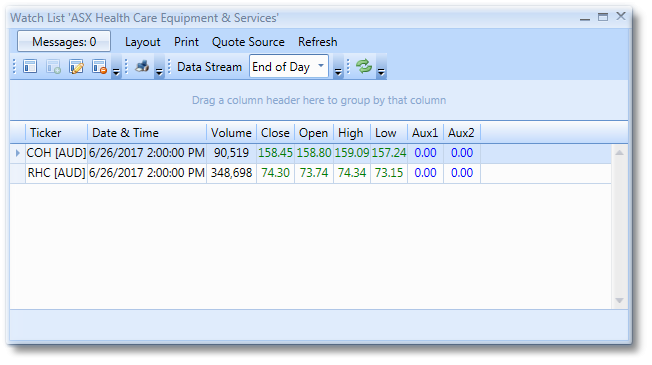 Trade Groups allow you to group trades and measure their performance separately. For example, you can group your trades by sector to see how your portfolio is performing in each sector. By using Trade Group Unions you can even group multiple different trade groups together.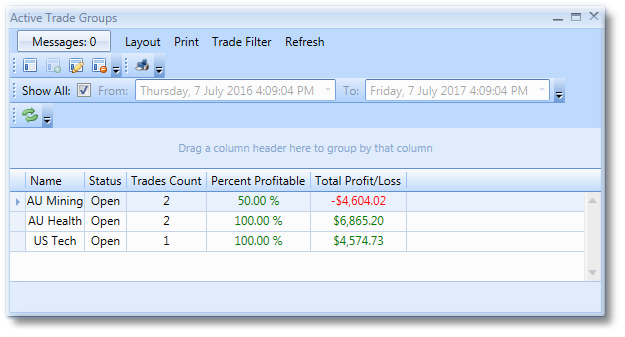 The audit trail allows you to track all changes made to your portfolio. It is especially useful when more than one user is using Stock Portfolio Organizer. For example, all formulas can be edited and used by any user so it's handy to know when, who and what changes were made to the formula you are using.