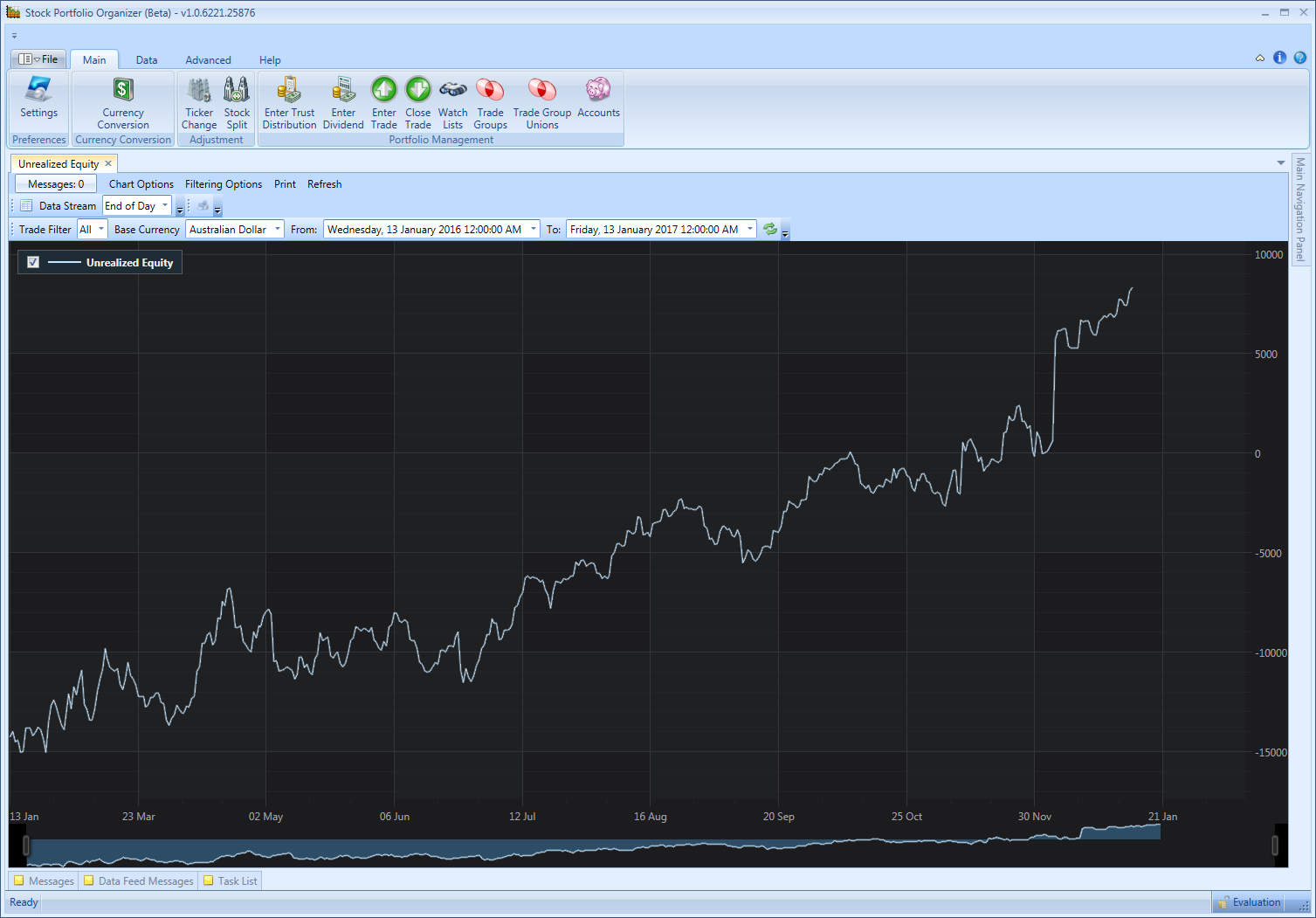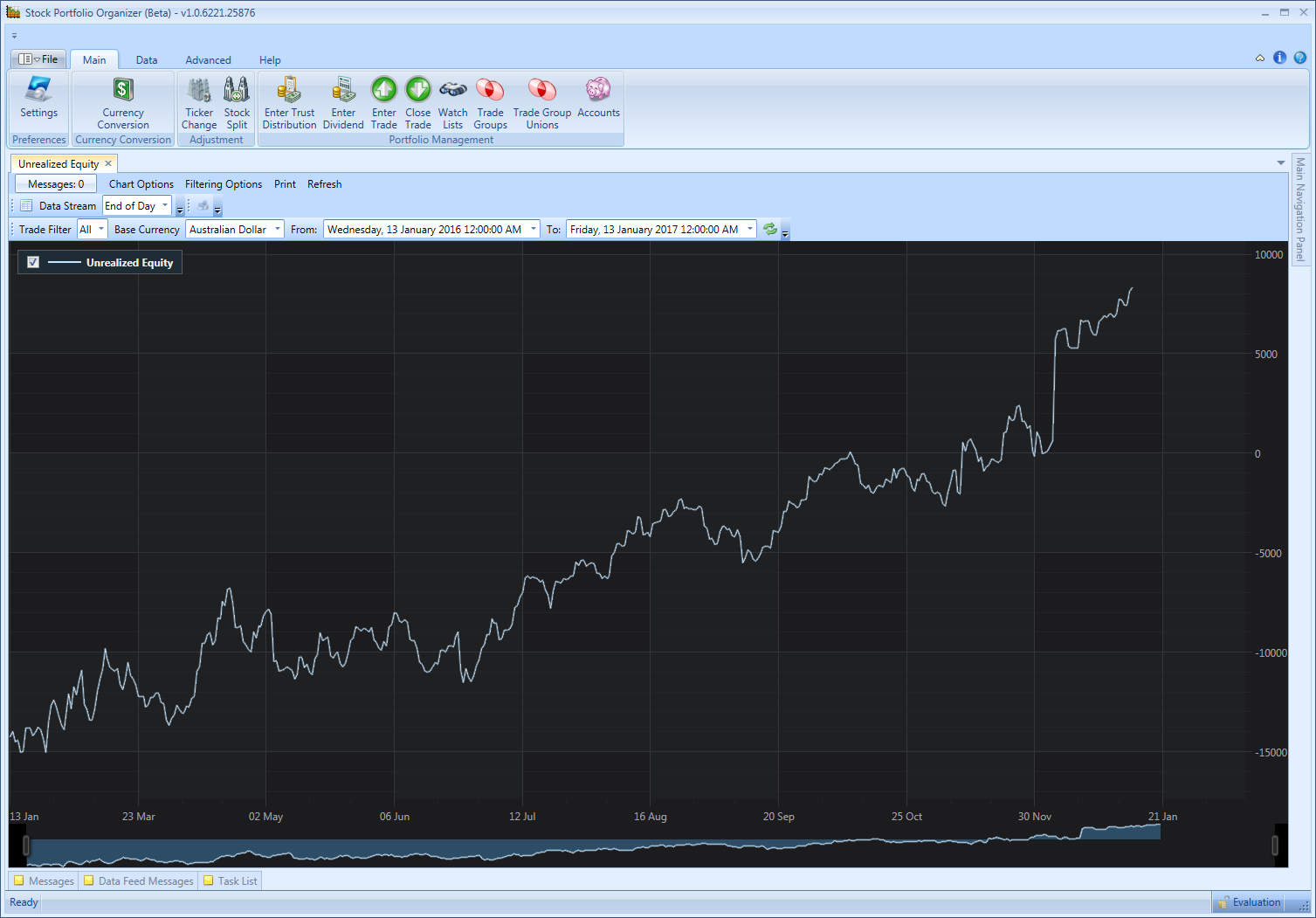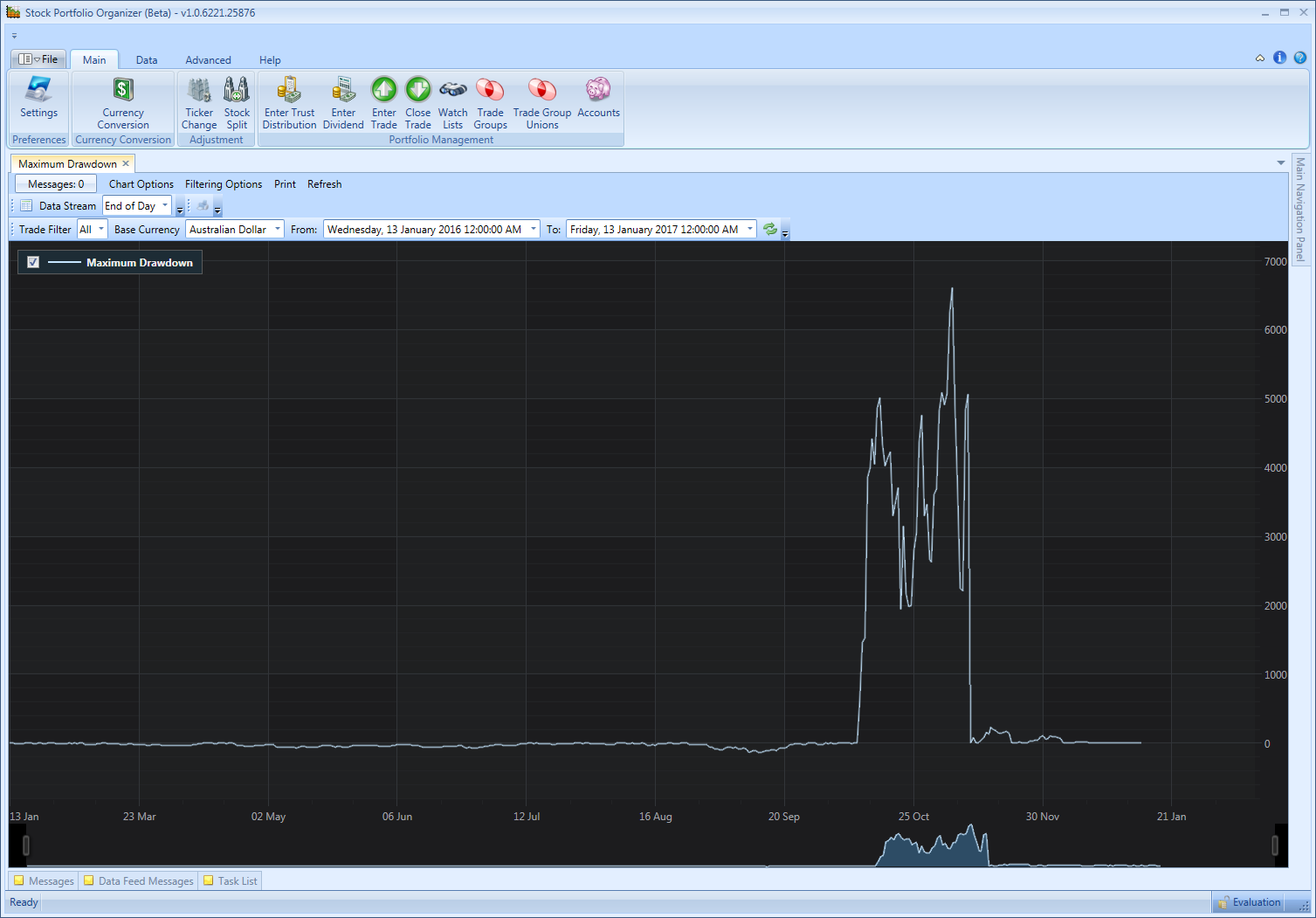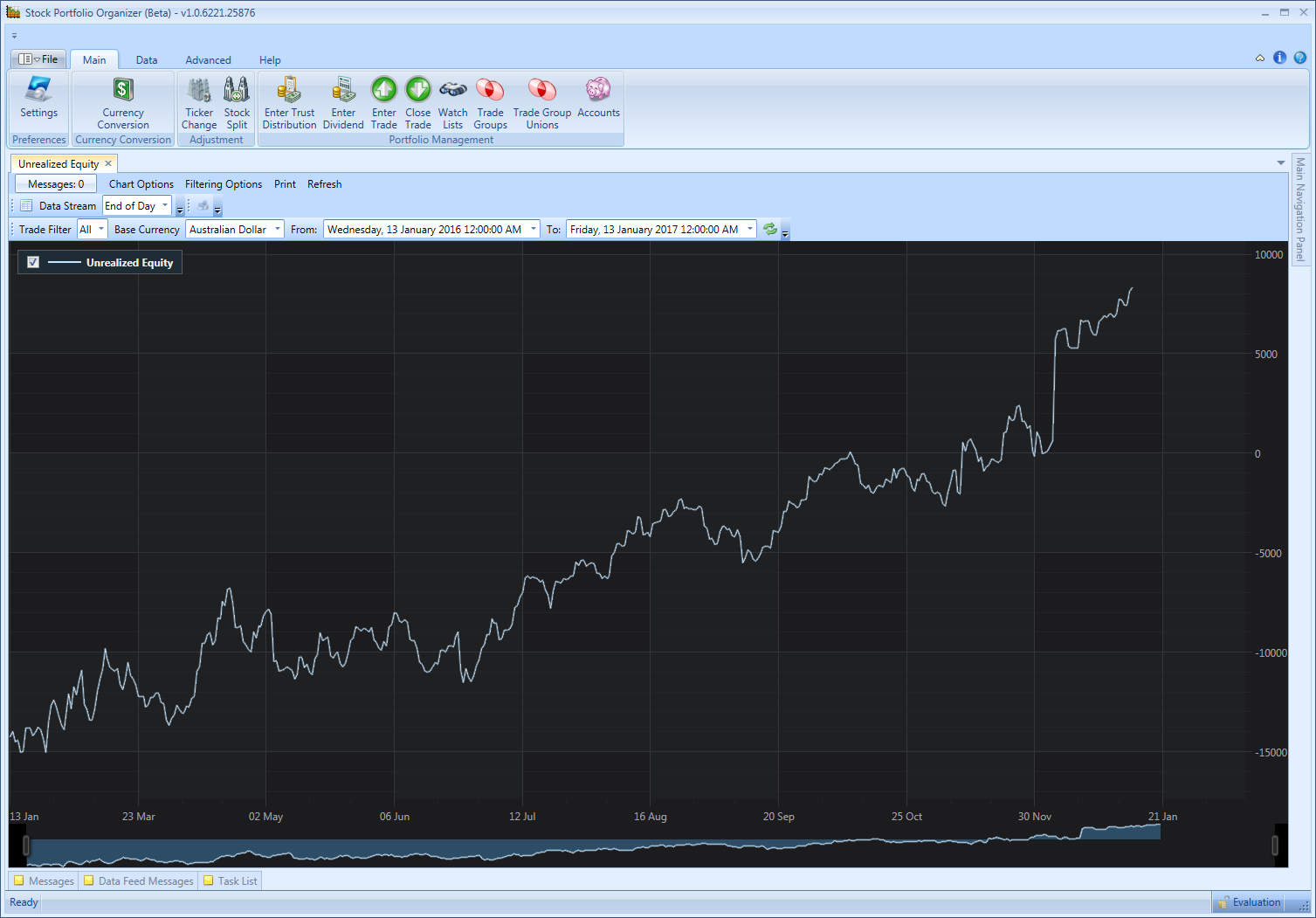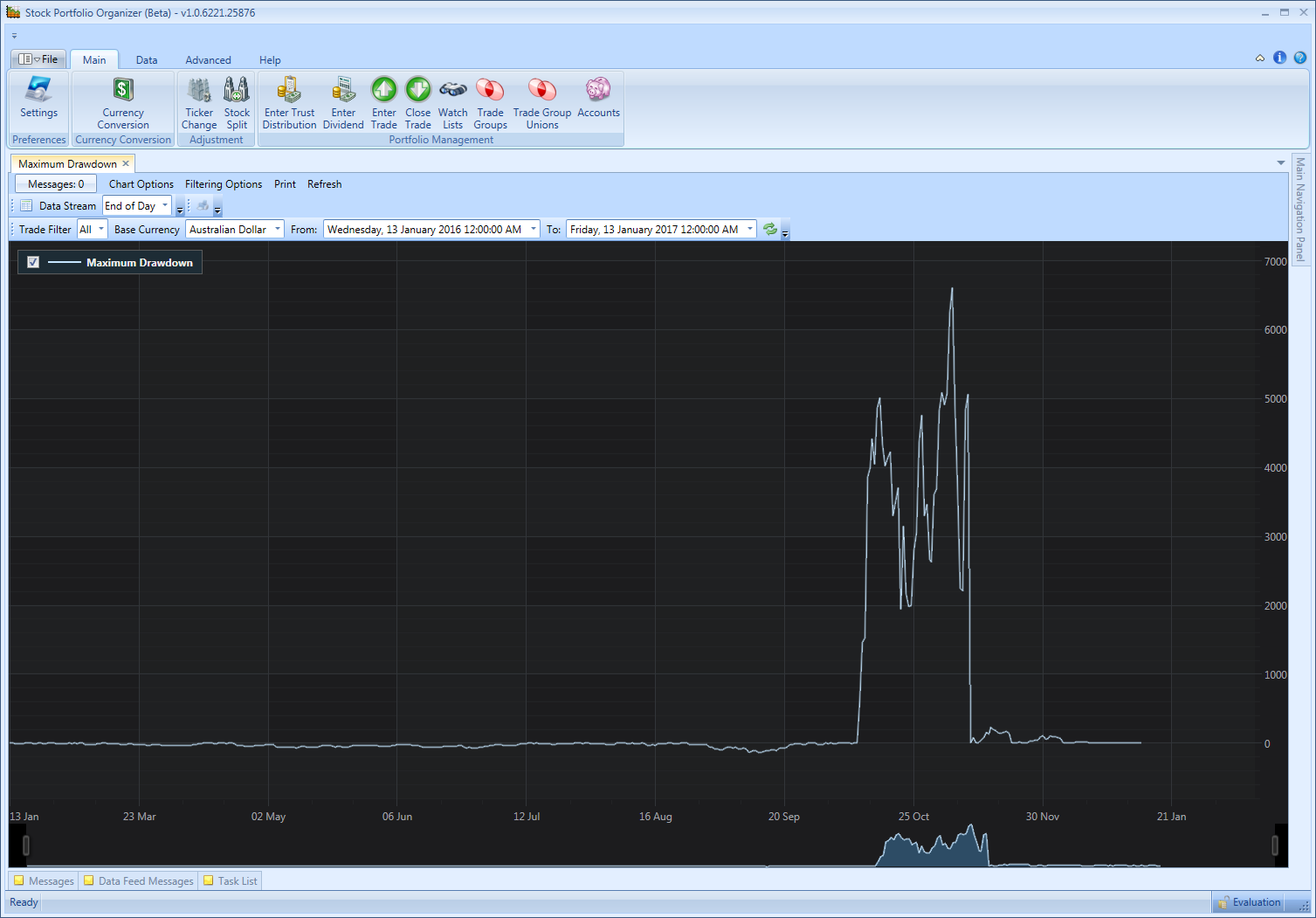 Unrealized Equity Chart
Maximum Drawdown Chart
More coming soon….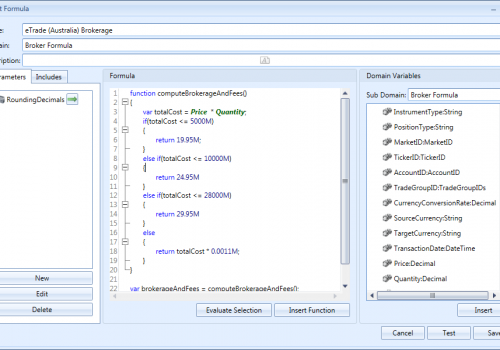 Brokerage Formulas Currency Conversion Formulas Instrument Formulas (Position Sizing etc) Custom Grid View Formulas And More...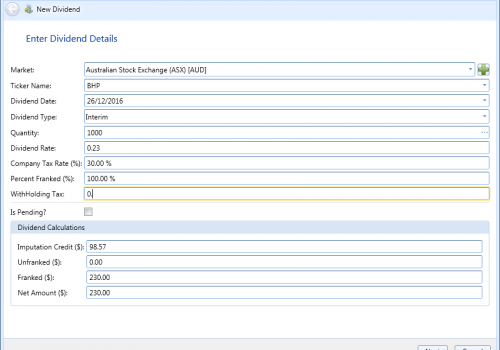 Dividend and Trust Distribution entry. Allows you to assign the income to a trade.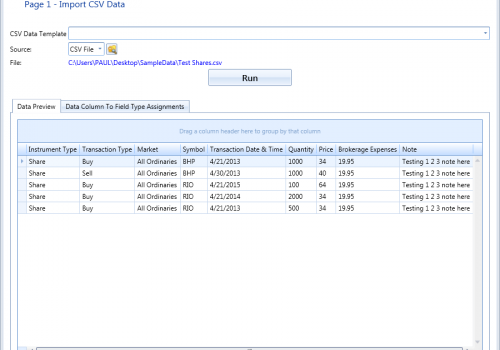 Import your trades. Easily edit the imported trades Change close trade assignments.