Track Your Portfolio's Income
If you are an investor or just someone who trades long term, you will ultimately earn dividends or trust distributions on some of your trades. Stock Portfolio Organizer, unlike other tracking software, allows you to see your trade performance with income included and without. This feature is vital for a couple of reasons. Firstly, it is very difficult to compare how certain dividend generating trades are performing compared to those that don't pay any dividends. Secondly, it is impossible to assess the health of a trade if it is in negative territory without including the income it has generated in its profit/loss calculation. This fundamental feature is missing in most portfolio management solutions currently available.
Stock Portfolio Organizer is also able to calculate the yield on cost in several different ways so you can see how your investments are performing over time. For example, you can see the average yield on cost of your portfolio or you can see the yield on cost of individual trades.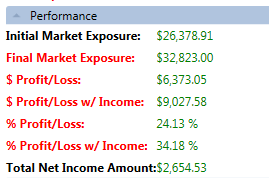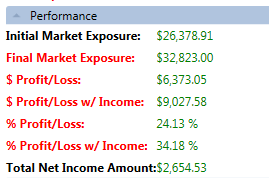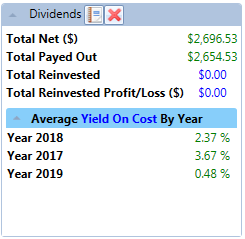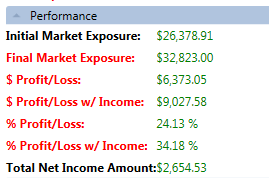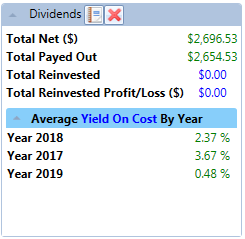 Research And Plan Using Dividend Data
Stock Portfolio Organizer can download dividend data for free from Yahoo Finance and display it in a couple of flexible spreadsheet style views that can help you better analyze and plan out your dividend portfolio. Firstly, it lets you see the upcoming dividends for stocks that you are holding or all the stocks that are currently in your database. Secondly, it provides a number of specialized columns in watch lists for individual stocks such as: dividend rate, trailing dividend amount, payout ratio, trailing dividend yield, forward dividend amount and forward dividend yield. Since, these views are like excel spreadsheets you can easily sort and filter columns to find stock you way be interested in.